Fundraising Project in collaboration with Swedish Artist Peter Hahne with the aim to raise funds to the projects of NBP Charitable Foundation
Peter Hahne has produced a limited edition of 24 framed art works of "Graphic sheets" and will be available for sale for SEK 8'500 each.
Peter Hahne was born in 1955 in Arboga, Sweden and lives and works today in Malmö. During the late 1970s, he studied at the art academies in Stockholm and Copenhagen. Today he is represented in all the collections of the major Swedish museums.
Please reach out to Nina Brag Pettersson or Sarah Osterwalder ) to receive more information how you can become the owner of this art work and at the same time support the projects of NBP Charitable Foundation.
The funds received out of the sale of the art work goes in full to support the projects of NBP "to foster education and well-being of underprivileged children and their families worldwide.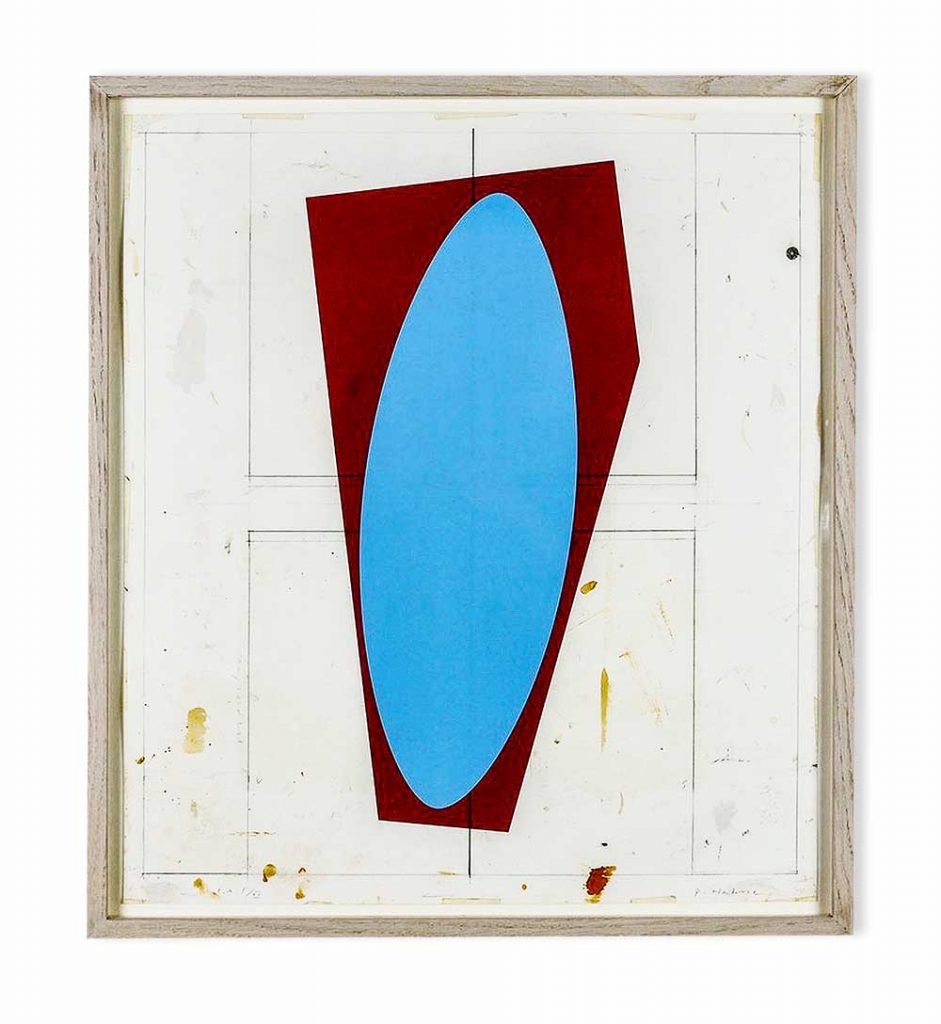 The graphic sheet "Breathing"
"The Consonant of the breathing H".  The poet and the classical philologist Jesper Svenbro spoke about this in a radio program I heard many years ago. I do not remember in what context it was mentioned but thought it sounded beautiful and I saw in front of me the H-shape like the frame of a building.
It is often the case when my images are created that fragments, impulses from different directions are transformed and put together into something new.
In this graphic sheet, the drawing of the H-shape has also been composed together with a kind of rudder, the ability to navigate, the single line (the safe course) and the ellipse or almond shape (Vesica Piscis lat.)
The blue ellipse as a symbol of life itself, the calm breathing (oxygen) and the rudder that can steer us towards what we want and can imagine.
Annie Lennox's beautiful song "Universal Child" put the different pieces together for me shaped the picture.
I want to end with the last lines of the song
"I can feel you, you´re everywhere
Shining like the sun.
And I wished to God that kids like you
Could be like everyone "
Peter Hahne
May 2021
The graphic sheet is available in an edition of 24 copies 1 / 24-24 / 24
Buy the graphic sheet, and contribute